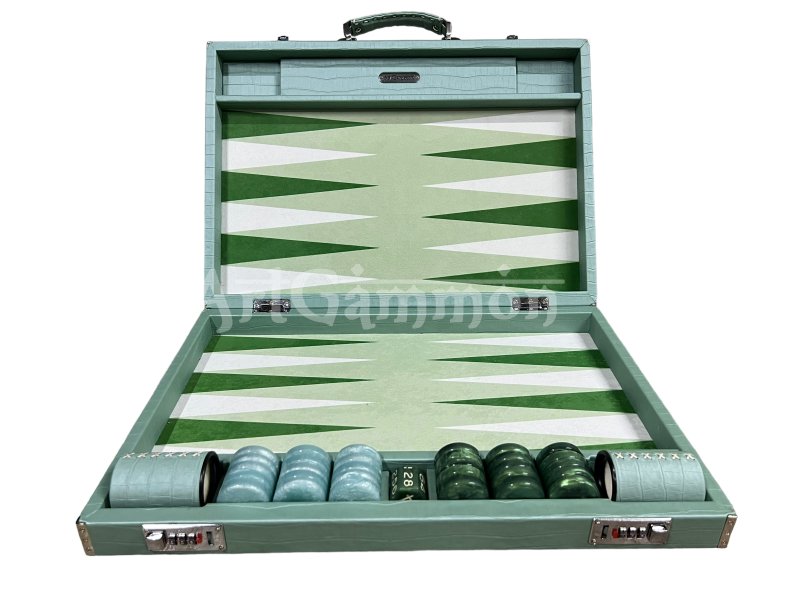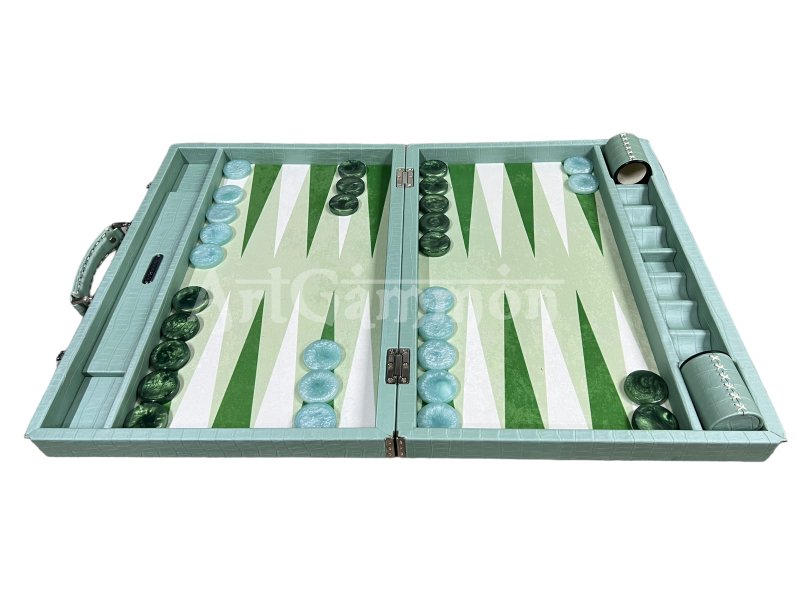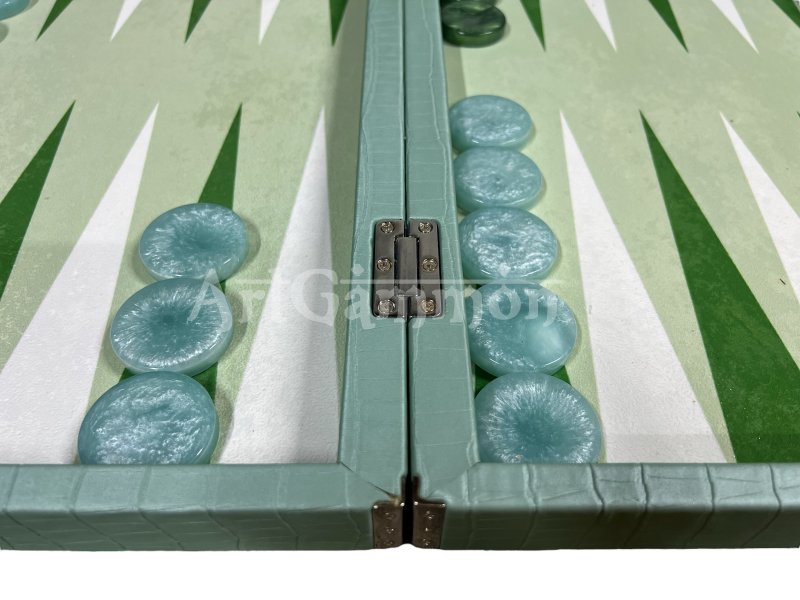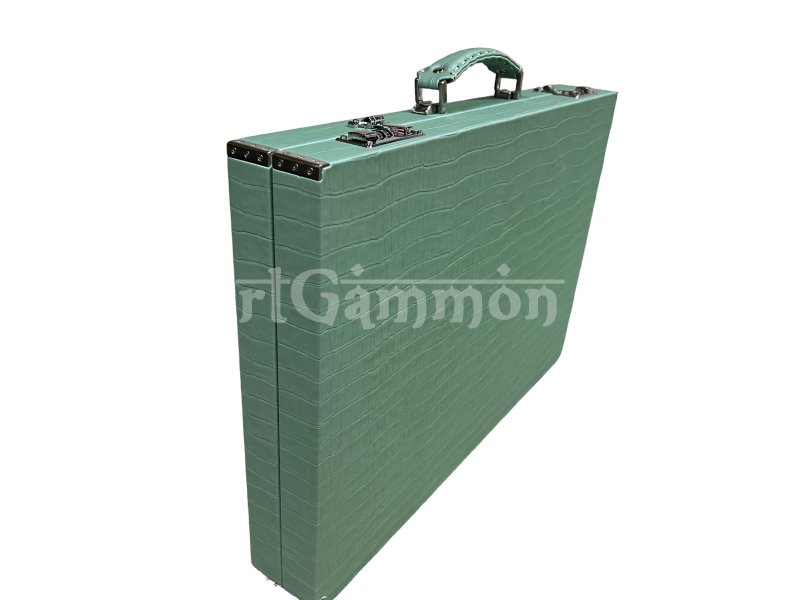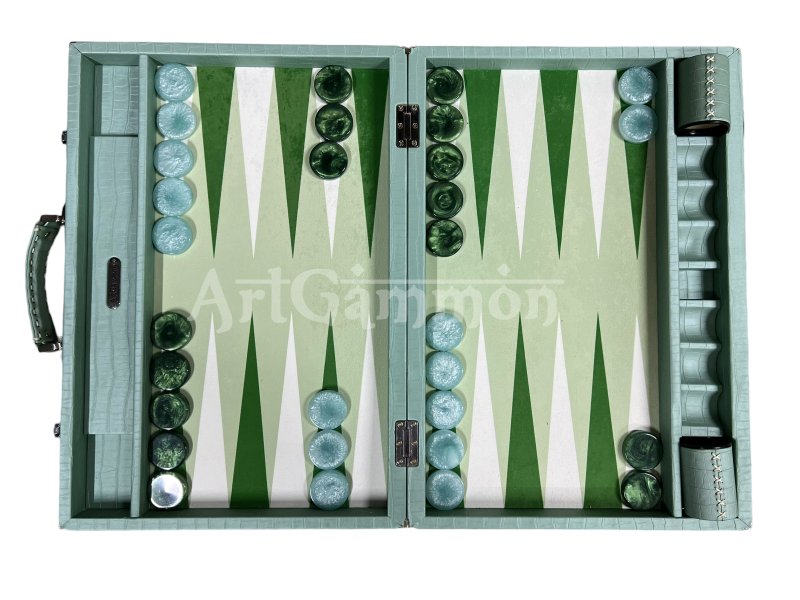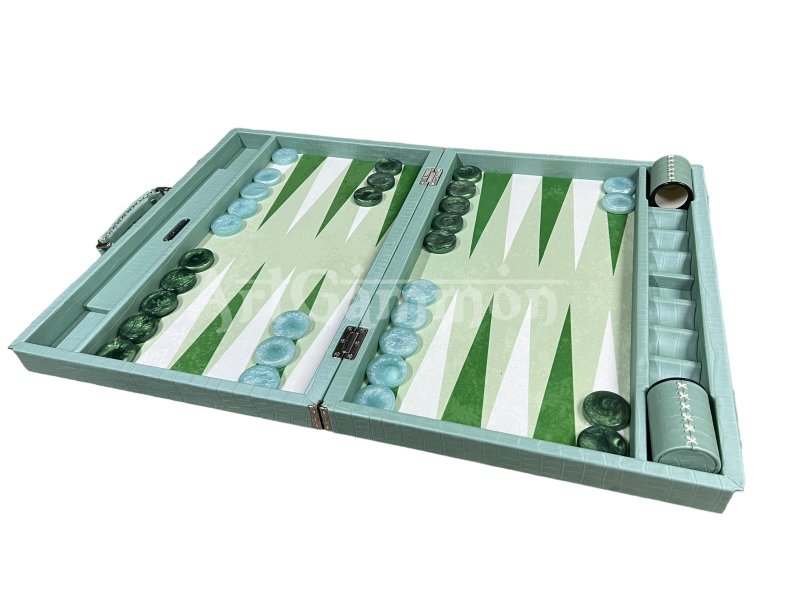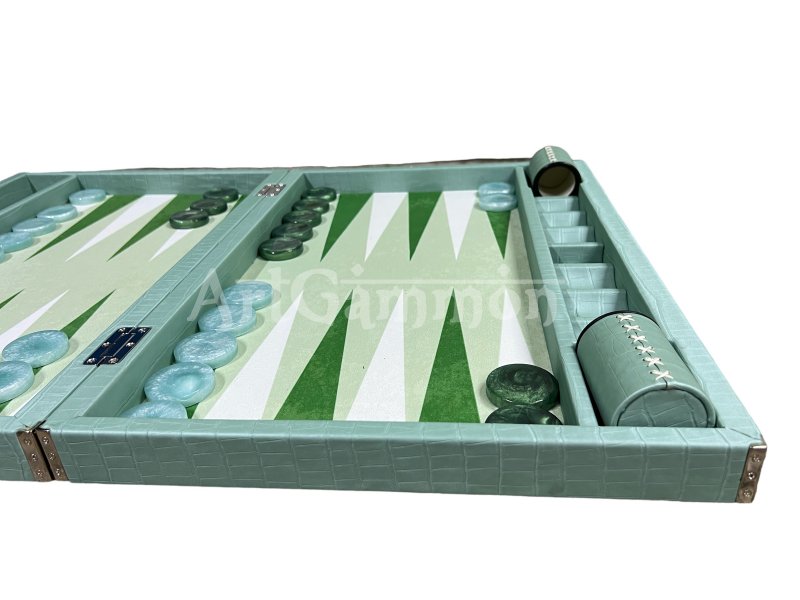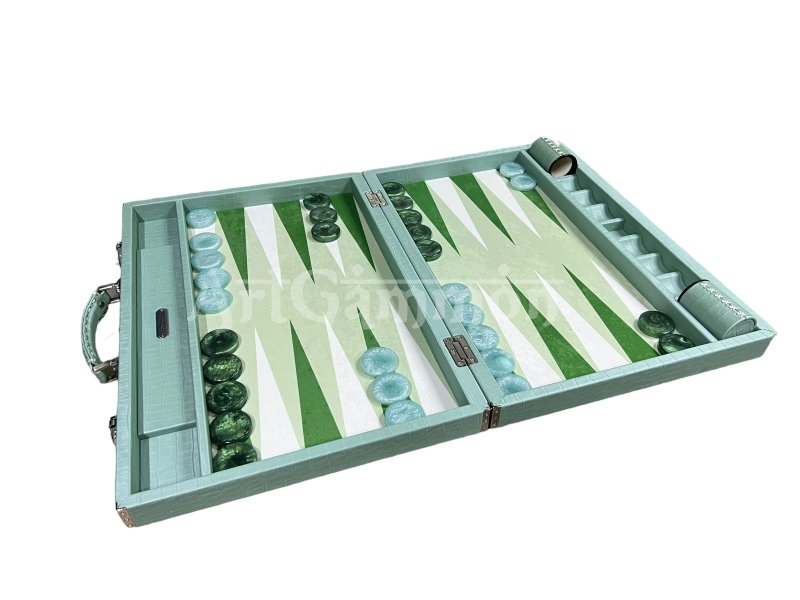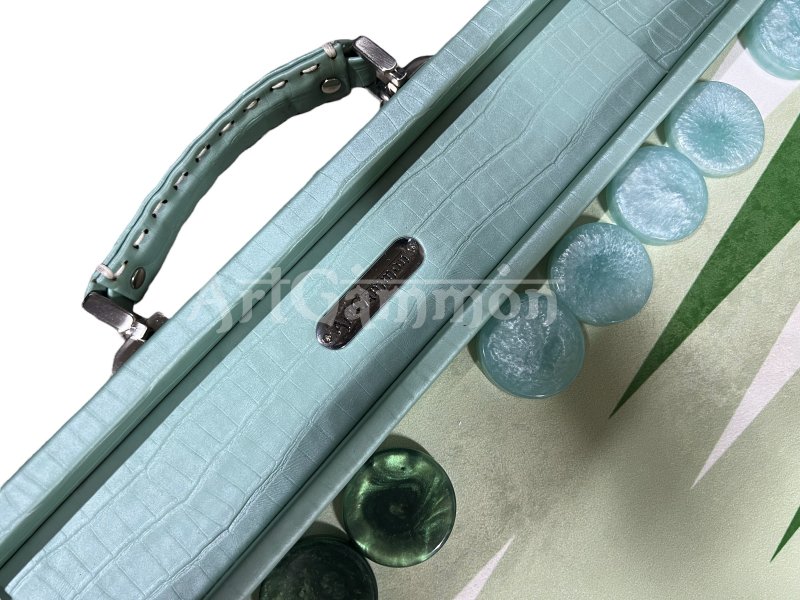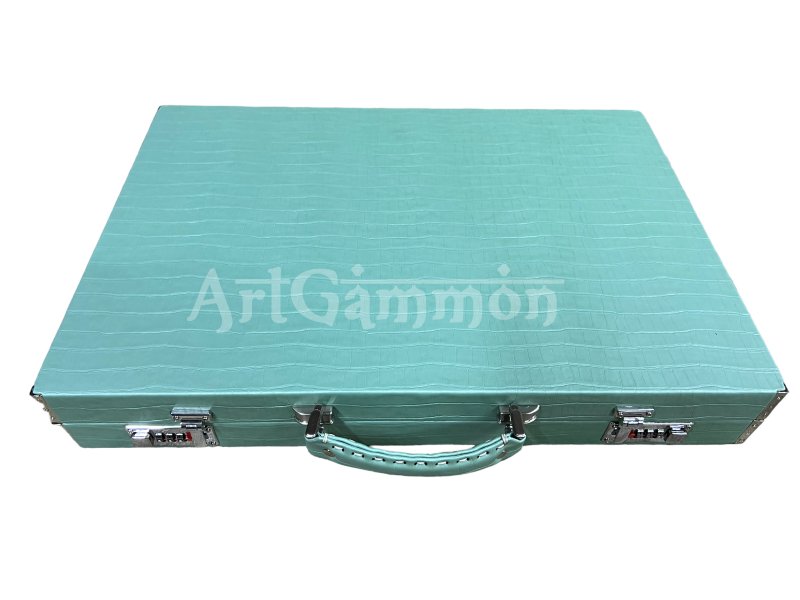 Tournament Size Green Croco
Open dimensions: 73 x 54 cm (28,7 x 21 inches)
Closed dimensions: 36,5 x 54 cm (14,3 x 21 inches)
MDF Frame: The frame of each Artgammon board is hand-built by skilled craftsmen.
Checkers: A set of highest quality polyester checkers are included with every set. Checker size is 4,45 cm (1,75 inches).

Dice: Two sets of solid dice are included with every set.
Dice Cup: Two sets of tournament size , quality dice cup are included with every set.
Playing Surface: A special synthetic sewn cloth is chosen for its durability, stain resistance and unmatched playing characteristics. It provides action dice rolls as well as a silky, gliding feeling for the movement of checkers.
Öko Tex :Öko-tex standarts, not contain harmful chemicals to humans and nature Easy Clean On the surface of fabrics, tea, coffee stains can easily cleaned. 5 Year Warranty Spillage, peeling, color fastness, light fastness, abrasion against the problem of under 5 years Assurance. High Strength 75.000 Martin Dale on the strength and high resistance against abrasion and provide long-term durability. Silky touch With its unique texture provides a soft and silky comfort. Antibacterial With this feature, included materials on bacterial growth and pr the spread of germs.
Point Colors: Please check the sample color combinations for color samples.
Weight: Approximately (+ – %5) 5,5 Kg